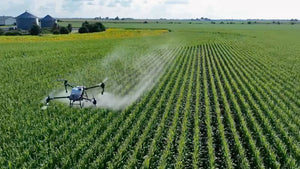 NEW T40 Sprayer Drone is here!
It's HERE Mavic 3M multispectral
NEW Mini 3 Pro Ag Kit
Shipping NOW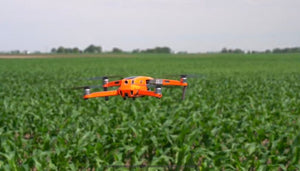 Farmers with a Vision...
FlyingAG was launched by a group of successful farmers and growers from across the U.S. who work conscientiously to help other farmers decide what to use, who to trust and where to go in this huge space of unmanned aerial system (UAS) technology.
Our philosophy and mission are to provide an array of products to farmers across various price points making aerial imaging a resourceful tool for large and small operations growing a variety of crops.
Testimonials
COMPLETELY SHOCKED AT THE PERFORMANCE OF THIS LITTLE DRONE, IT'S LIGHTER THAN A CAN OF COKE. BUT DONT LET THAT FOOL YOU. I TESTED IN WINDS FROM 25-40 MPH AND I DONT RECOMMENDED IT BUT IT HANDLED IT.

FINALLY A REAL ENTRY LEVEL DRONE WITH SOME HONEST PERFORMANCE, PERFECT FOR PHOTOS AND VIDEOS!

GOOD LUCK!

Chad Colby | Colby Ag Tech
WE ADDED THE MAVIC 2 PRO TO OUR FLEET OF TRAINING AND SURVEYING/ MAPPING DRONES. THIS DRONE IS VERY EASY TO SET UP, CONTROL AND ADAPT TO THE NEEDED CONDITIONS. WE LOOK FORWARD TO USING THIS DRONE IN EACH OF OUR TRAINING CLASSES TO DEMONSTRATE SAFE FLYING TECHNIQUES, AND THE USES OF DRONES IN THE CONSTRUCTION INDUSTRY INCLUDING BUT NOT LIMITED TO PHOTGRAMMETRY, SURVEYING AND INSPECTIONS.

ORDERING THE DRONE THROUGH FLYINGAG HELPED ENSURE THAT WE WOULD RECEIVE A QUALITY PRODUCT THAT HAS BEEN TESTED TO MEET QUALITY STANDARDS. THAT ADDED LEVEL OF ASSURANCE EVERYONE LIKES TO HAVE.

Robert Seman
GOOD GUYS TO TALK WITH. VERY HELPFUL

Steve J. Illinois