The FlyingAG Mavic 3 AG kit is "ready-to-fly." After working with farmers and other industry professionals we have literally reviewed each component of this kit.  Everything you need to get you in the air is included - Mavic 3 Pro, 3 DJI flight batteries, pre-bound DJI handheld transmitter (radio controller), industry leading Custom GPC GoProfessional case, extra sets of DJI propellers,  charging hub, data card, bright orange graphics and necessary "longer "cables for your ipad/android.   
Check out the specs below, this is a real game changer. 
We've test flown your new ship before we shipped it to you but PLEASE read the review the FAA UAS tab above to learn the rules are regulations about safe use of your drone. 
Highly recommended to also read to the owners manual and the website www.knowbeforeyoufly.org before your first flight.
THIS WILL NOT work with DroneDeploy automation, you CAN process data from this drone but have to fly it manually or use another software to have automation. 
Flying Ag Mavic 3 AG Kit Includes:
DJI Mavic 3 Drone w/ Hasselblad Camera
           Mavic Safety Guidelines and Disclaimer Manual
           Mavic Intelligent Flight Battery Safety Guidelines Manual
           Mavic Quick Start Guide Manual
           3 Total DJI Intelligent LiPo Flight Batteries 
           One DJI Battery Charger
           High Visibility Custom Wrap
           MavMount Tablet Holder
           Android & iPad Lightning Cable
           Go Professional Small compact hard shell case
           8 Standard DJI Propeller
           9.3 Mile Controller Range*
           Gimbal Stabilized 4K Camera
           Camera Takes 20MP Still Photos
           1080p HD App-Based Monitoring (refer to DJI Fly App)
           Gimbal Control Dials on Transmitter
           GPS and GLONASS for Enhanced Stability and Failsafe
           Auto-Takeoff / Auto Return Home
           Vision Sensor for Indoor Flight
           Up to 46 Minutes Flying Time
           Up to 50MPH Flight Speeds
           Easy to Fly, Intelligent Flight System, with build in NO-FLY zones. 
           Flight Modes
        * Does NOT include Ipad, or any Other Device. 
DJI Mavic 3.
The DJI Mavic 3 is a professional-grade, flagship, cinematic drone that places imaging above everything. It features an all-new 4/3 CMOS Hasselblad camera, and a unique tele camera, with a combined total of 28x in hybrid zoom capabilities. Its large image sensor offers 12.8 stops of dynamic range, resulting in incredibly sharp and clean images—even in low light conditions. Advanced safety features, including omnidirectional obstacle sensing, APAS 5.0, and advanced RTH allow the DJI Mavic 3 to return to its home point safely. With 46 minutes of extended flight time, and a 15KM video signal transmission range, the DJI Mavic 3 offers more creative possibilities in a single flight than ever before.
Hasselblad Micro Four-Thirds Camera.
The sleek and compact Hasselblad L2D-20c aerial camera offers a professional grade 4/3 CMOS sensor in a sleek and compact form factor. Capture 20 megapixel photos with 12.8 stops of dynamic range. Aperture can be adjusted from f2.8-f/11, with a 24mm equivalent, 84 degree field of view. Vision Detection Auto Focus (VDAF) uses multiple vision sensors to leverage distance data for optimized focusing speed and accuracy.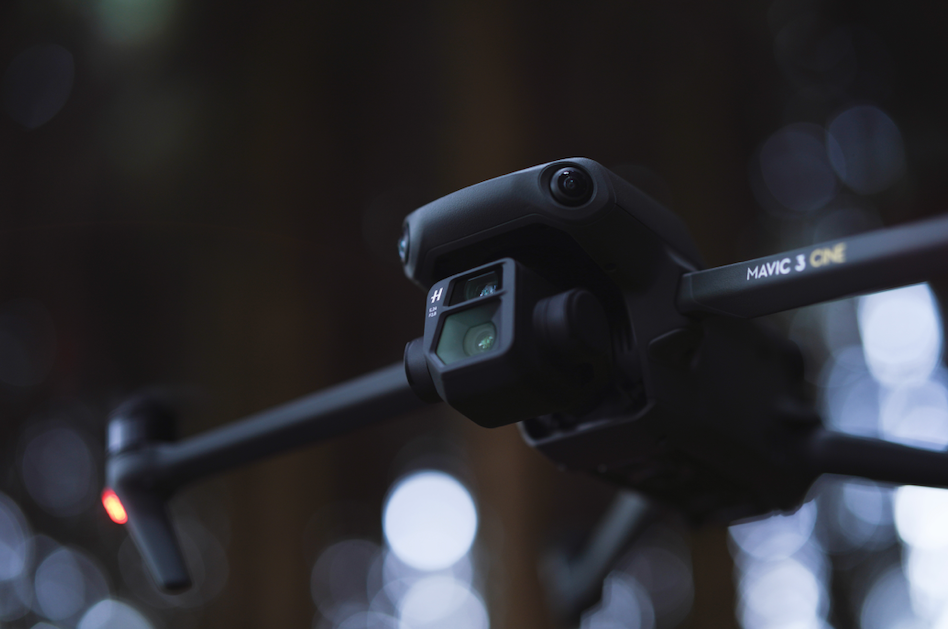 5.1K Video.
The DJI Mavic 3 can capture 5.1K video at up to 50 FPS, and DCI 4K at 120 FPS. The Cine model of the DJI Mavic 3 also offers professional-grade imaging capabilities, with Apple ProRes 422 HQ encoding, and a maximum data rate of 3,772 Mbps. The combination of high resolution video and professional grade ProRes encoding allow for higher image quality, and increased flexibility during post-production.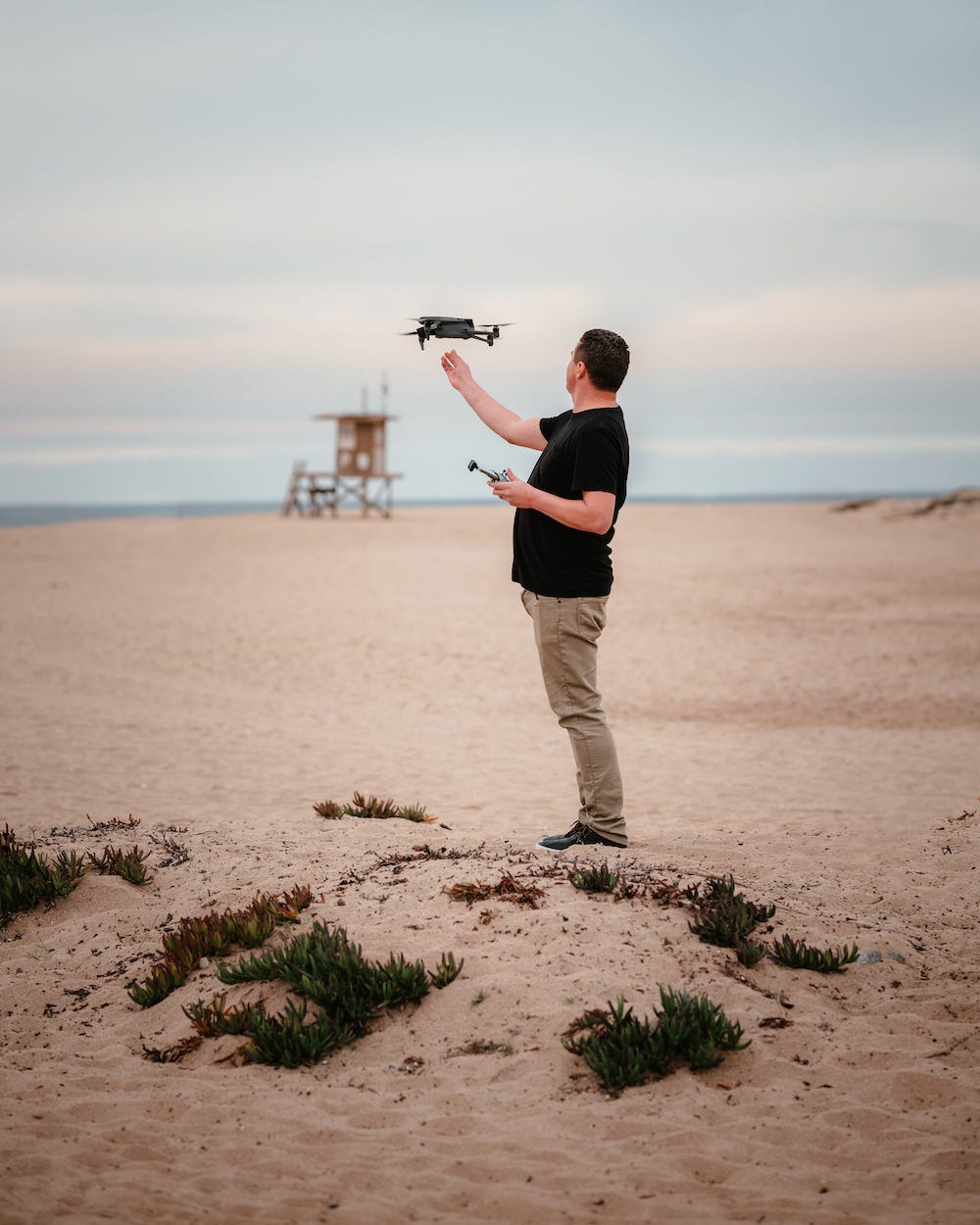 46 Minute Max Flight Time.
The DJI Mavic 3 offers an extended flight time of 46 minutes per battery. The ability to stay in the air longer provides a multitude of creative options without the need to land and swap batteries. Create a hyper-lapse video, shoot the perfect photo, and capture stunning 5.1K video—all during a single flight.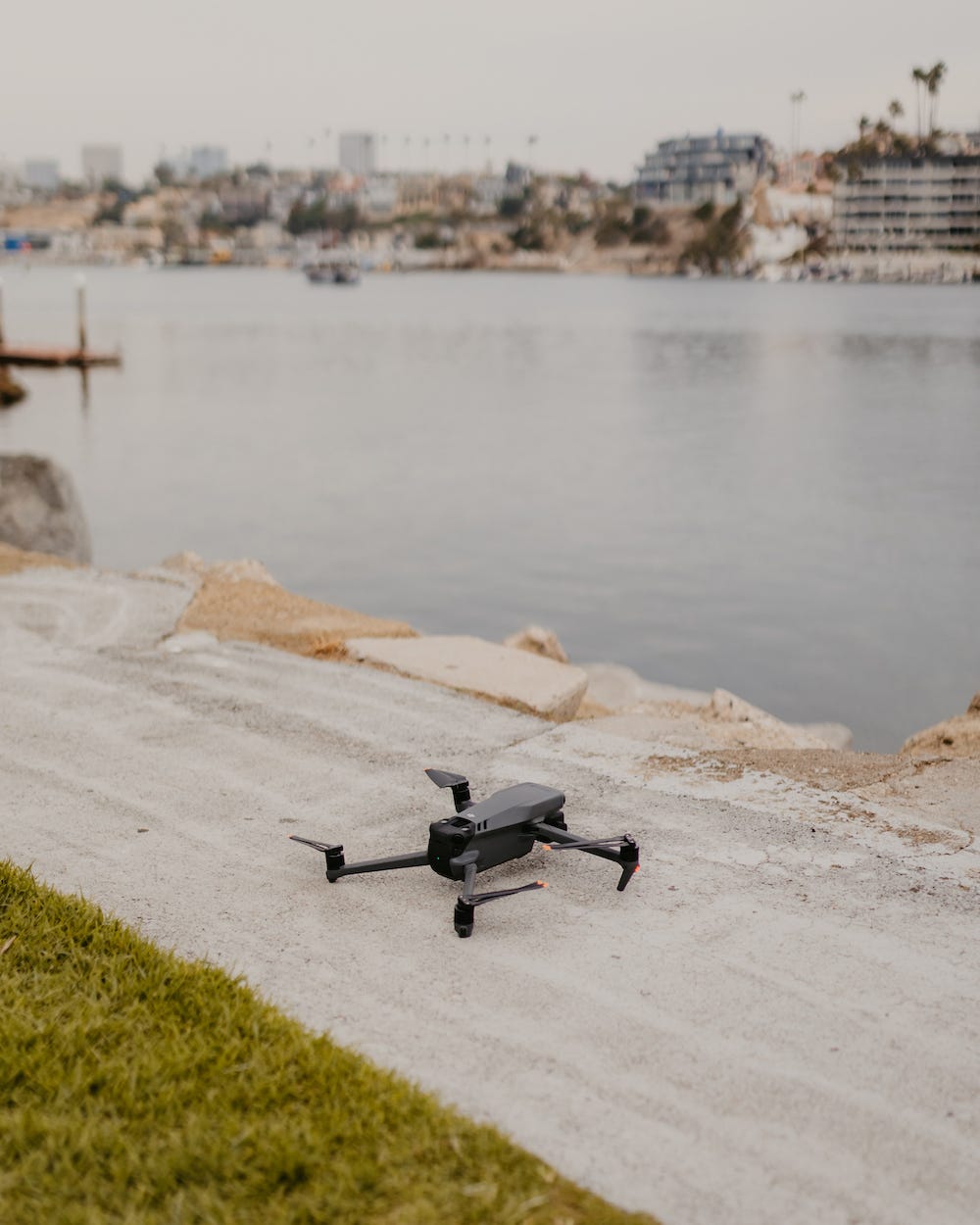 Omni-Directional Obstacle Sensing.
The DJI Mavic 3 offers advanced safety features, including multiple wide-angle vision sensors. Working seamlessly with a high-performance vision computing engine, it can precisely detect and avoid obstacles in all directions.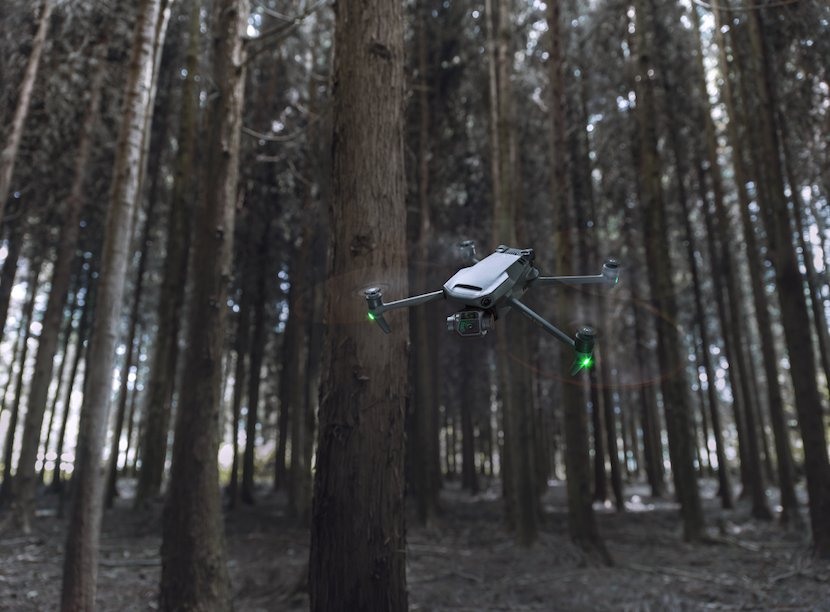 15km Video Transmission.
Fly farther and create more than ever before with Ocusync 3+. The DJI Mavic 3 is the first DJI drone that can transmit a 1080P/60fps live feed for over 15KM. The optional DJI cellular transmission dongle enhances video transmission signals further, by seamlessly switching to 4G networks to ensure an uninterrupted shooting experience when O3+ signals are blocked by buildings, trees, or other structures.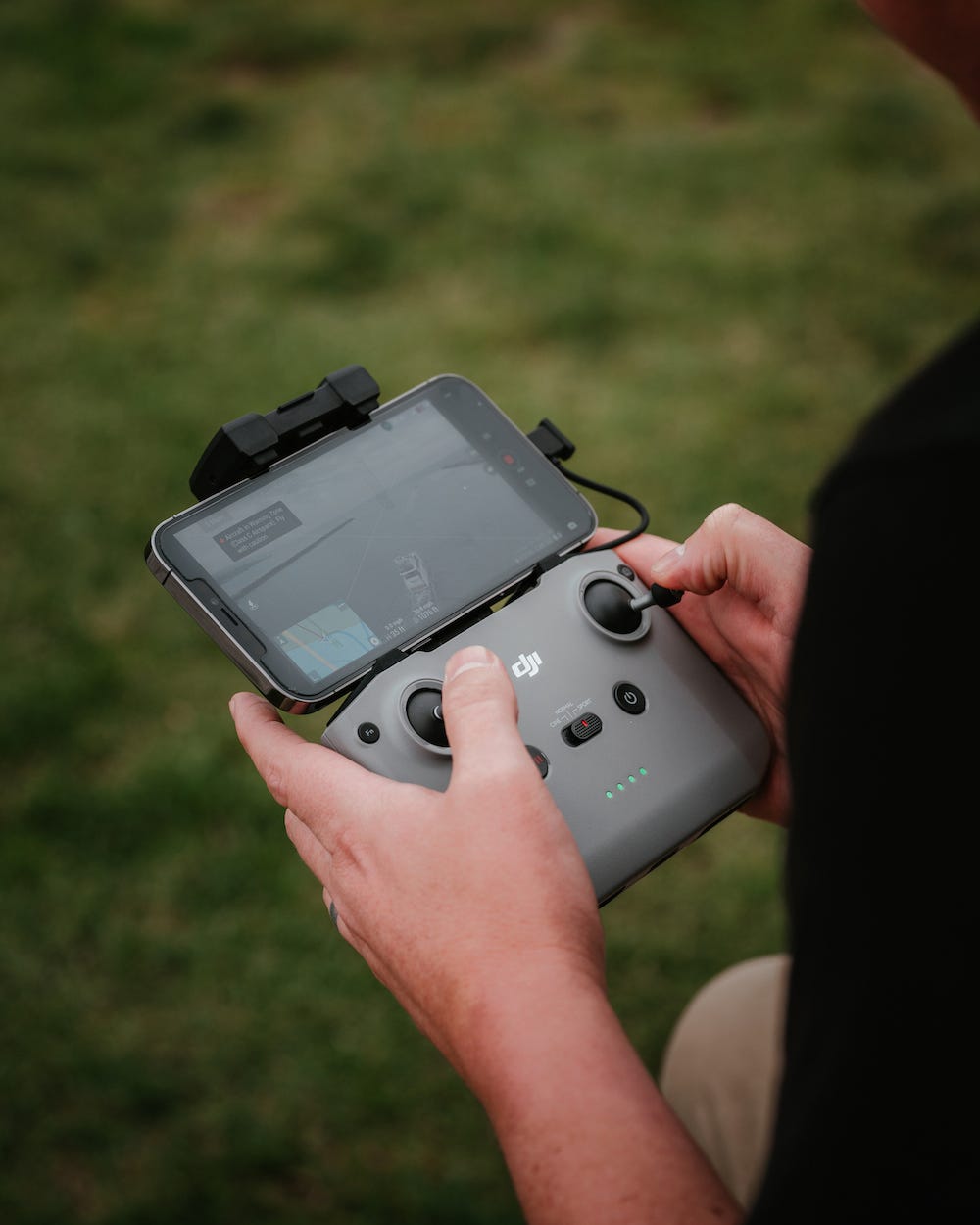 Advanced RTH.
Advanced RTH is a safety feature that allows the DJI Mavic 3 to automatically determine the optimal route back to its home point. It leverages the vision sensors, and vision computing engine of the DJI Mavic 3, to autonomously return to the home point during signal loss, or when intentionally triggered by the pilot.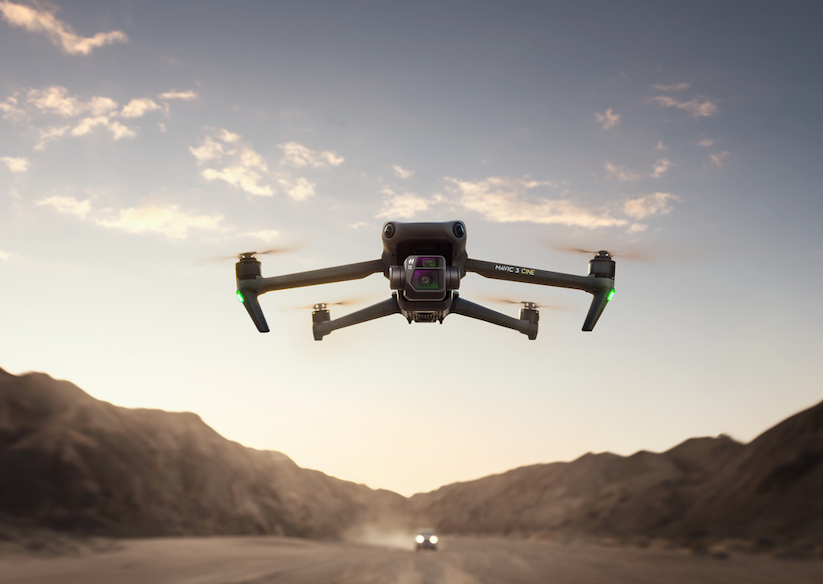 Features.
4/3 Hasselblad Camera
5.1K Video Recording
46-Min Max Flight Time
Omnidirectional Obstacle Sensing
15km Video Transmission
Advanced RTH